Welcome to the hardhatengineer short video. In this video, you will learn about NACE Pipe. Please do like and share this video, and don't forget to subscribe.
Let's start with the video.
While working in piping, you may have come across the term NACE Pipe. Well. Pipes are generally defined by materials such as carbon steel or stainless steel or by manufacturing type such as seamless or saw pipe. So then, what is this NACE?
What is NACE?
The complete form of NACE is the National Association of Corrosion Engineers International. It is now renamed as AMPP – Association for Materials Protection and Performance. This agency published various corrosion testing standards that are widely used in Oil and Gas.
When process fluids are corrosive, the material of pipe should be selected in such a way that it can withstand such an environment throughout its lifetime. These types of metals are required to be tested in such an aggressive environment to prove their capability.
The pipes that are used in Sulphide Stress Cracking and Hydrogen Induced Cracking Service are tested with NACE standards. NACE MR0175 and NACE MR0103 are the most widely used standard for these services.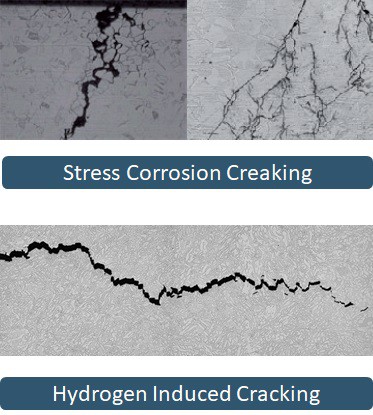 Piping Component Quiz – Test yourself, Take This Quiz
These testing are carried out according to NACE TM 0177 and TM 0284.
NACE TM 0177 is a testing standard for Laboratory Testing of Metals for Resistance to Specific Forms of Environmental Cracking in H2S Environments.
And NACE TM 0284 is the Standard Test Method for the Evaluation of pipelines and Pressure Vessel Steels for Resistance to Hydrogen-Induced Cracking.
So, when carbon steel pipes such as ASTM A106 Gr B, ASTM A333, Grade 6, and API 5L, Grade B, seamless, and API 5LX pipes are also tested with this NACE standard in addition to regular tests, these pipes are referred as a NACE pipe.
Now, you know that when someone talks about NACE pipe, it is not a type of pipe but an additionally tested pipe that is going to be used in corrosive services.
This is the end of the video. Please visit my website hardhatengineer.com to learn more about the process piping. And don't forget to subscribe. See you soon with the next short video. Goodbye, take care.
Are You Piping Components Master?